Specialty Contact Lenses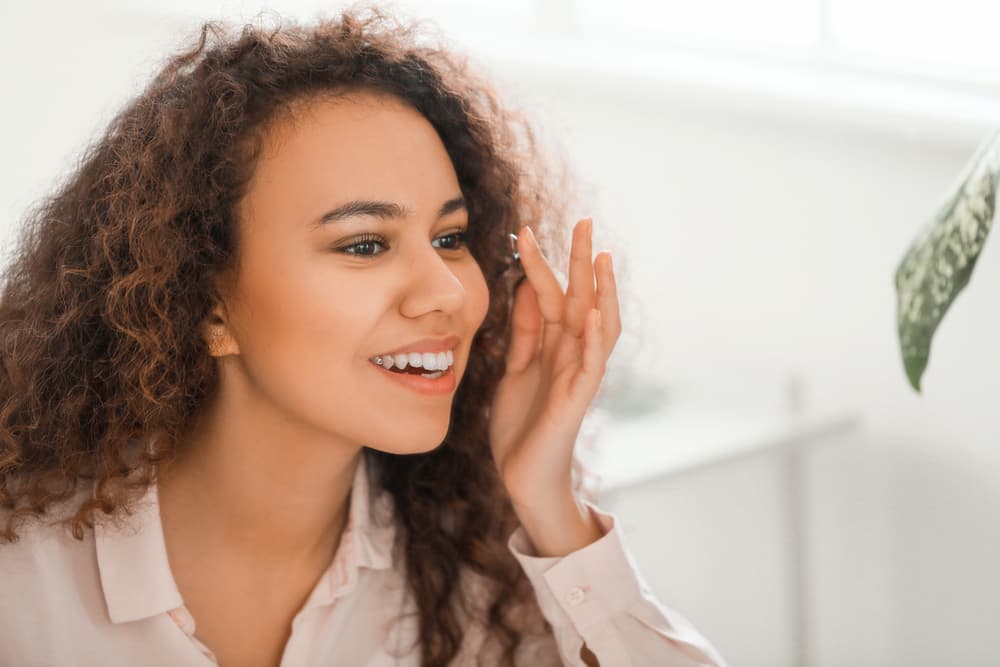 What is CRT?
Corneal Refractive Therapy is a non-surgical and non-invasive process that gently reshapes your cornea while you sleep, using specially designed oxygen permeable contact lenses. You remove the contact lenses when you awake, and are able to see throughout the day without any other correction. While contact lens corneal reshaping is not a new concept, Paragon CRT is the one corneal reshaping modality with proven safety and efficacy, and the first to earn Food and Drug Administration approval for nighttime-wear vision improvement.
Is CRT permanent?
No, it's temporary. If you stop wearing the CRT contact lenses your vision will gradually return to its original state, usually within 5 to 14 days.
Can everyone benefit from CRT?
No, the contact lenses are designed only for individuals with low to moderate levels of nearsightedness with or without low levels of astigmatism. There are no age restrictions. However, since there are variations in patient physiology and visual needs, the decision for CRT can only be made after a thorough eye exam and CRT consultation.
Is it uncomfortable to sleep while wearing a CRT contact lens?
No, most patients report good comfort throughout the night while wearing CRT contact lenses—even patients who were uncomfortable in previous contact lenses, or had no experience with contact lenses at all.
How long does it take to reach and maintain good vision throughout waking hours?
While this varies between individuals, most patients have rapid improvement for the first few days of treatment and achieve their optimum vision during the first two to three weeks.
Can I see with CRT contact lenses?
Yes. One of the great features of the CRT contact lenses is you will be able to see clearly with your lenses on and off.
What do I do to see adequately in the period of time between when I start CRT and when I achieve full treatment?
During this transition period, you may insert your CRT contact lenses for part of the day or use temporary soft contact lenses prescribed by our doctors if necessary.
Are there any risks involved with wearing CRT contact lenses?
There is a small risk involved when any contact lens is worn. There were no serious adverse events observed in the Paragon CRT FDA studies.
Who should not wear CRT contact lenses?
Persons who exhibit any of the following conditions should not wear CRT contact lenses:
Inflammation or infection of the eye.
Any eye disease, injury, or abnormality that affects the cornea or surrounding tissue
Any systemic disease that may affect the eye or be worsened by wearing contact lenses.
Allergic reactions of the eye, which may be caused by use of contact lnes solutions or exaggerated by wearing contact lenses.
Eyes that are red or irritated, or suffer severe dryness.
How often do I need to replace my CRT contact lenses?
Generally speaking, the CRT contact lenses will need to be replaced yearly.
Are the CRT contact lenses difficult to insert or remove?
These contact lenses are generally no more difficult to insert or remove than other contact lenses. It may be helpful to instill rewetting drips prior to lens insertion and immediately upon waking. The contact lenses must move freely with your blink prior to removal. If you have difficulty removing the CRT contact lenses, we have removal aids available to assist this process.
What happens if I lose or damage a CRT contact lens?
Corneal Refractive Therapy is different than wearing regular contact lenses. If you discontinue wearing the contact lenses for one night, your vision may be impaired the next day. Previously worn glasses or contact lenses may not help! Immediate CRT contact lens replacement is necessary. Having a spare pair of CRT contact lenses is strongly recommended!