Dry Eye Syndrome – Lipiflow
Dry Eye Treatment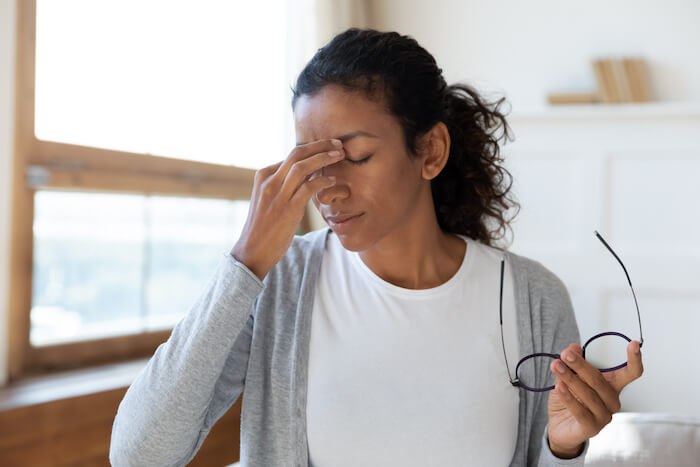 Each year millions of people in the United States suffer from dry eye syndrome.
This standard, treatable condition has become more widespread in recent years due to our aging population and the increased amount of electronic screen use. Dry eyes can be a bothersome and irritating condition. People with dry eyes can experience redness and inflammation, sensitivity to light, excessive tearing, and a foreign body sensation.
Several different factors can cause dry eyes. One of the most common causes of dry eye is Meibomian Gland Dysfunction (MGD). Meibomian glands are tiny openings on the posterior (back) margin of your eyelid.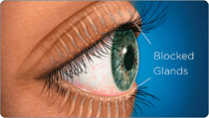 These small glands secret a vital oil that will help lubricate the outer surface of your eyeball. Meibomian gland dysfunction occurs when these glands become blocked or clogged. This blockage will prevent creating a crucial lipid layer of the tear film, which can cause your tears to evaporate quicker, leading to dry eye. Your eye doctor will conduct specific dry eye tests to determine if you are suffering from MGD and recommend an effective treatment to help with this condition.
Lipiflow®Thermal Pulsation
Lipiflow is an FDA approved treatment for Meibomian Gland Dysfunction (MGD). Lipiflow's revolutionary thermal pulsation treatment can help remove blockages in the meibomian glands that lead to dry eye. The entire treatment only takes 12 minutes and has been described by many patients as "a spa treatment for my eyes." The single-use sterile applicators will provide a gentle warming massage to the outer and inner lids. This process serves as one of the most effective ways to express clogged meibomian glands.
Am I a candidate for Lipiflow?
A thorough exam to determine the cause of your dry eye will be needed before doing a Lipiflow treatment. Your doctor may also use Lipiview, a state-of-the-art imaging tool to assess the health of your meibomian glands. Lipiview can evaluate Lipid Layer Thickness (LLT) on the surface of your eye and help identify any deficiencies in your blinking. Combining these test results and an exam by your dry eye specialist may show that you qualify. Lipiflow treatments can be scheduled very soon after your initial dry eye exam.