LASIK & PRK Co-Management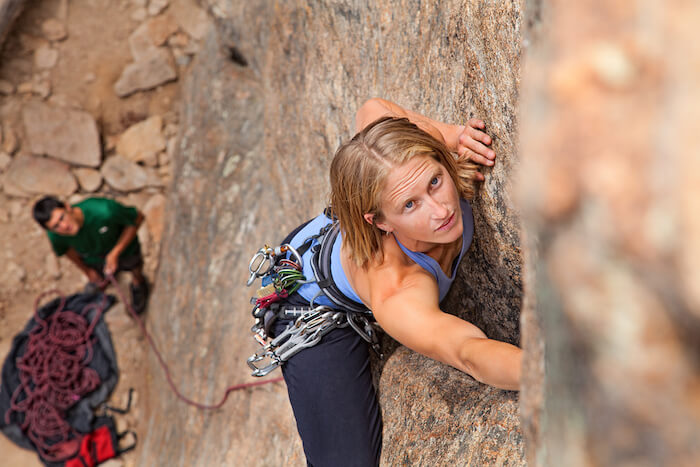 What is LASIK?
LASIK (Laser Assisted in Situ Keratomileusis) is a painless, surgical procedure that uses a laser to correct refractive errors such as nearsightedness, farsightedness, and astigmatism. Refractive errors affect the eye's ability to focus light and can occur when the cornea is misshapen.
What is PRK?
PRK (Photorefractive Keratectomy) is an effective procedure (oftentimes seen as an alternative to LASIK). PRK offers the same vision correction as LASIK, but differs in its approach to preparing the surface of the cornea.
What does co-management mean?
You want to trust the doctor who's treating your eyes. That's obvious. However trust can't happen without relationships. Colorado Eye Center's structure is one that encourages doctor-patient relationship throughout your entire eye health journey. That's where co-management comes in…
At a traditional eye care practice, you may see one doctor for assessment, another for treatment and surgery, and another for post-operative care. Colorado Eye Center believes that building relationships comes from consistency. This is why we make it so that the doctor you begin treatment with is the same doctor that follows up with you post-op. Being there…for you. For your family. For your eyes. That's the goal.
Find out if you're a candidate, take our interactive LASIK Self-Test
Is LASIK or PRK right for me?
If you answer "Yes" to any of these questions, you may be a good candidate for LASIK or PRK.
Are you nearsighted, farsighted, or do you have an astigmatism?
Do you want to lessen your dependence on reading glasses or contact lenses?
Are you having trouble with distance vision?
Frequently Asked Questions
How Long Does The Initial Consultation Take?
We ask patients to allot approximately 90 minutes for general consultations and annual assessments.
Do I Have To Be A Certain Age To Have LASIK Surgery?
Ideal LASIK candidates fall between the ages of 21 to 38. However, there are a variety of factors considered prior to the recommendation for LASIK surgery. If you're experiencing symptoms similar to that which is described above, please come in for a visit.
Can I Have Lasik Surgery Performed If I Recently Changed My Glasses Prescription?
Typically, candidates for any refractive procedures must show little to no change in refraction (prescription) for at least 1 year. However, patients are still encouraged to come in for a visit so that our doctors gain a better understanding of your vision capabilities.
Is Surgery Painful?
Numbing drops are administered before surgery, so most of our patients report that this procedure is pain-free. However, mild discomfort is also possible with all corrective procedures.
How Long Will My Results Last?
Research has shown that LASIK and PRK are permanent procedures. However, there are some instances in which patients need to have an enhancement—this is where the surgeon has to repeat the procedure to obtain satisfactory results.